Parker-Binns Vineyard
Parker-Binns, another relatively new winery in the area began after Karen and Bob Binns decided that retirement was kind of boring and they wanted to do something more exciting.  After searching for a suitable spot on the East Coast for a vineyard, they found the perfect spot, the Tryon Foothills and Parker-Binns Vineyard was born.  Maybe not immediately as it did take some time for them to clear the area, build up the vineyard, and establish the wines.  In time, the fruits of their labors paid off and today the Parker-Binns Vineyard is a gorgeous vineyard, winery, and event destination that is an absolute joy to visit.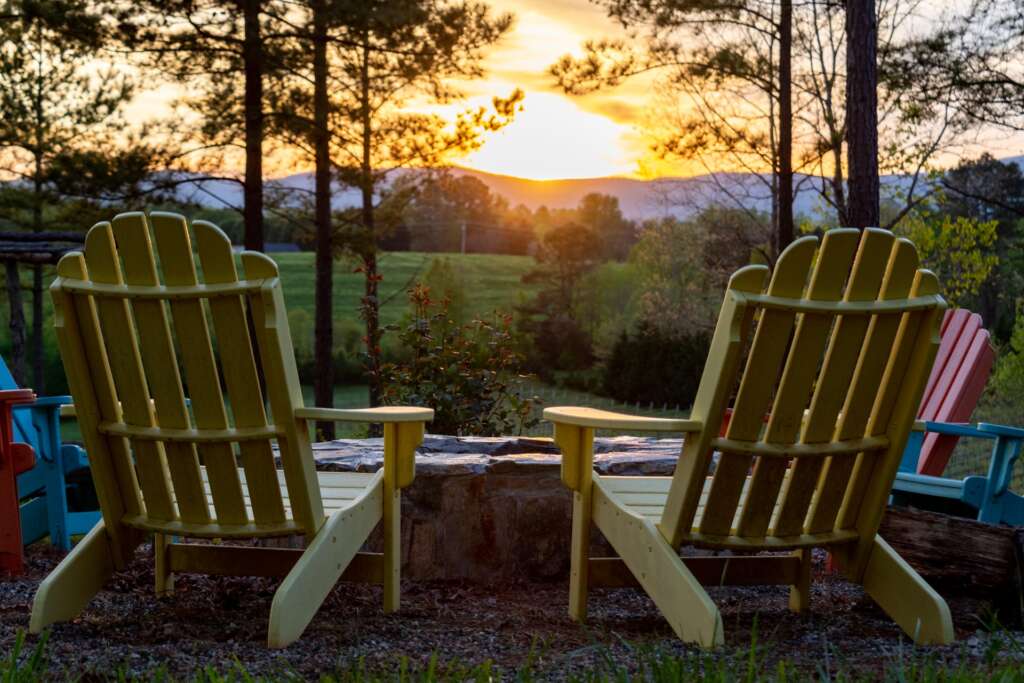 The wines at Parker-Binns live up to the reputation of the Tryon area and are wonderful to taste and sample at their beautiful location.  There is usually a lot going on at Parker-Binns as they keep things fresh and inviting.  If they have the wood burning oven going, you can enjoy slices of fresh pizza as it's made fresh right there onsite.  Pizza is served free on Sunday Funday!  They also regularly have live entertainment on the patio.  The friendly staff is the icing on the cake as Parker-Binns is just a cool place to hang out while you enjoy a beautiful setting and great North Carolina wines!
Parker-Binns Vineyard
2275 Whiteside Rd
Mill Spring, NC 28765
828-894-0154
www.ParkerBinnsVineyard.com
Hours: (verify via their website)
Monday: Closed
Tuesday: Closed
Wednesday: Noon-5pm
Thursday: Noon-5pm
Friday: Noon-6pm
Saturday: Noon-6pm
Sunday: Noon-6pm
Services:
Tastings
Private Events
Weddings

Plan Your Visit to Parker-Binns Vineyard Today!